Human Library
---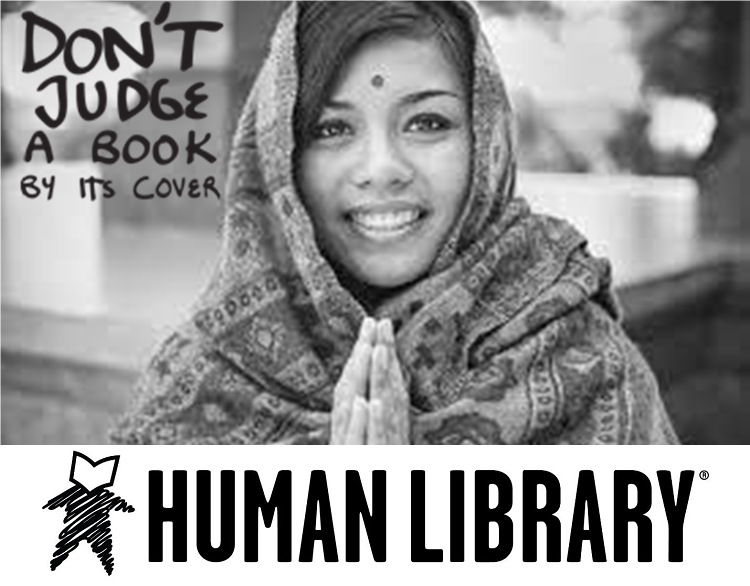 Our next Human Library has not been announced, but check this page or our Eventbrite again in the future for information on the next Human Library.
The Human Library™ is designed to build a positive framework for conversations that can challenge stereotypes and prejudices through dialogue. It is an opportunity to open individual's minds in a positive way, and helping understand their fears they may have of others. The Human Library is a place where real people are on loan to readers. It is a place where difficult questions are expected, appreciated, and answered.
Ordinary people like you and I, who have a different story to tell. They could be homeless now, or in the past, a refugee from multiple areas of the world, a recovering alcoholic, an individual with a disability, or a parent of a disabled child, the disability could be someone with anxiety, bipolar, depression, or a physical disability, a victim of child abuse (over 18 years old), a victim of human trafficking, an African American, a transgender individual, and the list is infinite.
The Human Library gives the options of helping people understand other individual's ways of life that they may have never had the opportunity exploring. It helps people understand fears that they may have about others and open their mind in a positive way. The Human Library is an educational opportunity by bringing in real live people as the teachers of their own stories and way of life.
At our previous Human Library we had the following human Books:
Atheist
The Curious Traveler
Baha'i- My Spiritual Journey
Latina from Peru
Hmong: The Unknown Culture
Pain Does Not Define Me….A Life with Ankylosing Spondylitis (AS)
Hindu: Experiences of Living Across the Oceans from my Mother Land India
Growing Up New Mexican (Spanish New Mexican and Urban Native American) and Catholic
A Sober Woman